VersaFeed & Google Local Inventory Ads
Google Local Inventory Ads ("LIA") show ads on Google to potential customers who are interested in physically purchasing items from nearby stores. If your retail business does significant in-store transactions and/or has many brick and mortar locations, LIA could be a very important revenue stream.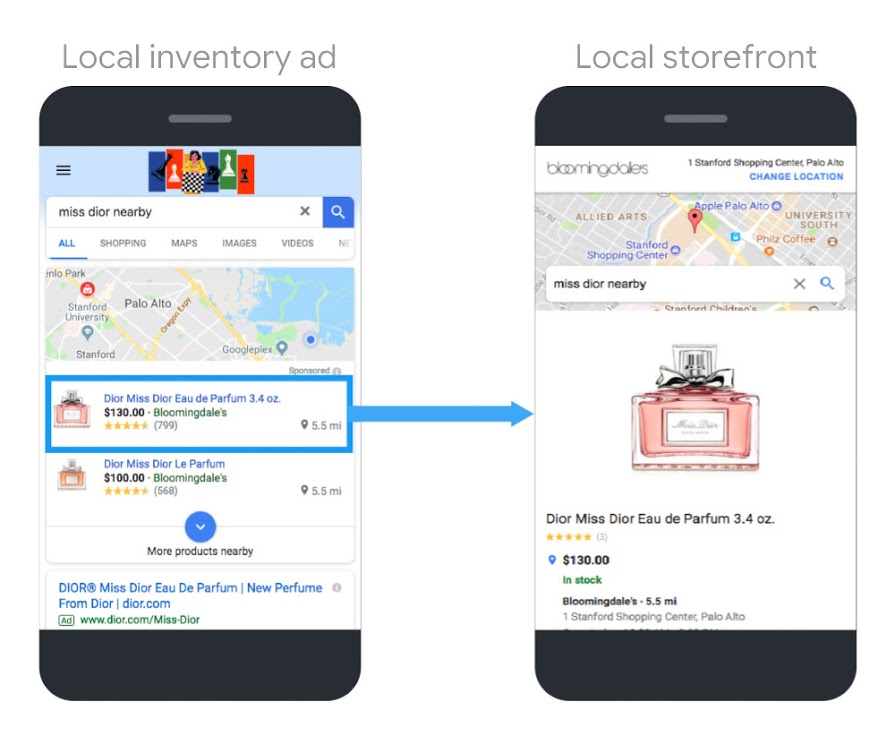 LIA has existed since 2014 and has grown significantly since then. Google continues to add features to LIA and actively promote it —
meaning it is likely a technology that Google is embracing for the long haul and therefore worthy of the integration time required
.
How VersaFeed helps merchants integrate with Google Local Inventory Ads:
LIA requires a
jumble of various data feeds
all with different requirements. Merchants usually have this data but it's often buried deep within their ecomm platforms. VersaFeed can help you track this data down, review for accuracy, parse, reformat, and finally send your new LIA data feeds to Google.
VersaFeed will write custom parsers for your data layer, enabling your IT team to simply deliver unformatted product/inventory data to VersaFeed and letting our feed engineers take it from there.


VersaFeed account managers work with Google reps to answer and interpret the challenging questions and ensure you are in compliance with LIA requirements 24/7.


VersaFeed monitors LIA feeds and performance via both automated computer algorithms and hands-on account manager reviews.


VersaFeed knows the tips and tricks to make LIA compliance easier. For example, Google requirements for "stock on hand" do not need to be exact -- but are simply bucketed into 3 brackets ("in stock", "limited availability", and "out of stock"). Using these and other Google-approved methods can make LIA listings a much easier undertaking.
Let VersaFeed tackle Google Local Inventory Ads complexities for your business.
Contact us
today for more information.
Google Google Shopping Google My Business Local Inventory Ads
---