VersaFeed PriceWatch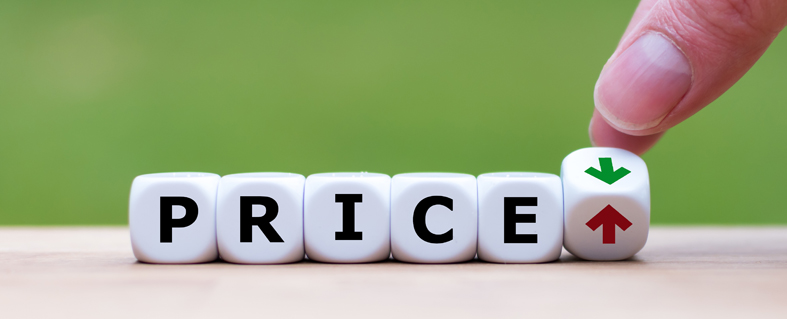 Overview
VersaFeed PriceWatch monitors your product prices compared to other vendors on the web. Using this information, PriceWatch enables clients to adjust their advertising strategies accordingly.
Have the lowest price on a popular product? Use PriceWatch to increase bids to maximize exposure. Alternatively, is a product not priced competitively? Use PriceWatch to remove products or lower bids to save costs.
Technical
PriceWatch monitors pricing over 24 hour periods and enables merchants to use this data in two methods:
Custom Labels
Set up custom labels in your Google Feed. Example labels include "BEST_PRICE", "WORST_PRICE", or labels like "PRICE_15%_LOWER". These labels can then be used in your Google Shopping campaigns to alter bids or even move products to separate campaigns.
Product Exclusions
Products that are not priced competitively can also be removed completely from your product feed. This strategy can work not only on Google Shopping, but any shopping channel that you work with. Caution: do not remove high ROAS items even if they are priced high -- other factors may be driving sales.
What About Google's Price Benchmarks?
Google provides its own pricing benchmarks and here's how they differ from VersaFeed's PriceWatch:
Automation — Google prevents you from using price benchmark data in an automated fashion. As of Q4 2019, price benchmarks are only viewable in the Google Ads website.
Multi-Channel — PriceWatch works across multiple channels, not just Google Shopping.
Accurate, Specific Data — Google does not detail which merchants they are sampling for price data. In addition, Google often has no pricing data for many items.
Interested in utilizing VersaFeed's PriceWatch? Reach out to VersaFeed today!
NOTE: PriceWatch is a beta feature. Pricing accuracy cannot be guaranteed on all products. PriceWatch incurs additional fees, dependent on the specifics of your product catalog. Contact your Versa rep for more information.
PPC Bidding PPC Google AdWords Product Listing Ads Google Shopping
---