Google Merchant Promotions for Local Inventory Ads
With Google's
Local Promotions
moving from beta to a full-fledged feature, merchants running Local Inventory Ads now have the option to display promotions that are redeemable either online, in store, or both.
Local promotions may be submitted either manually in Google Merchant Center or via a
Google Sheets local promotions feed template
that is easy to fill in with your promotion details. Once the Google sheet is updated, you can upload to the GMC in the promotions feeds area: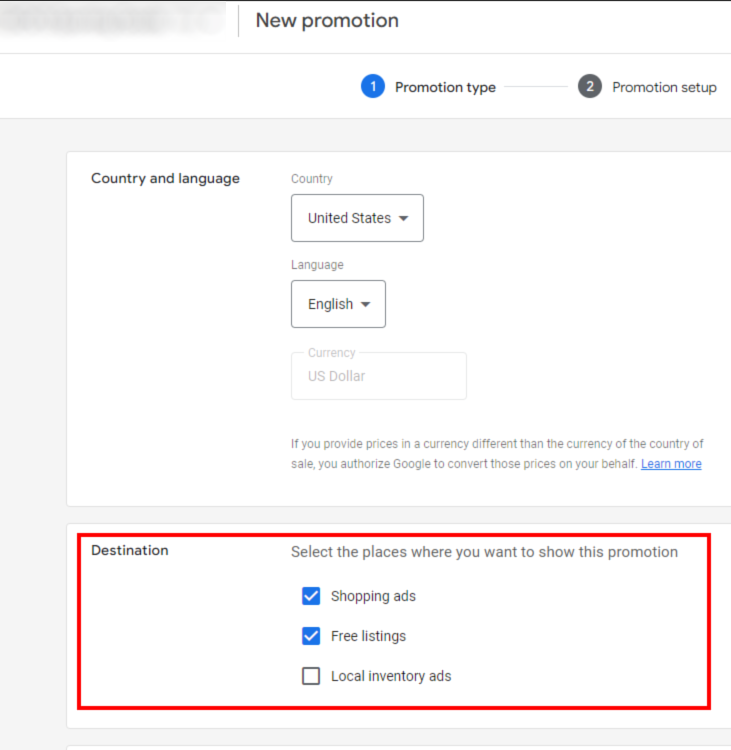 These promotions can vary from a percentage or dollar amount off the purchase price to cash back or a free gift. Note that local promotions must still meet the 5% or $5 minimum discount threshold that applies to all Google Shopping promos. These promotions will look exactly like the online merchant promotions, but just show on the LIA ads. When clicked through, it may look something like this: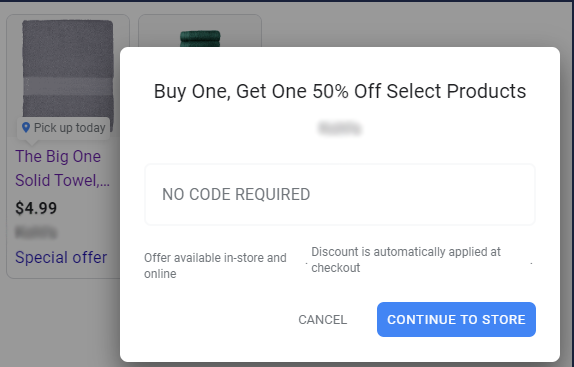 Rules for standard Merchant Promotions still apply to local promotions, with a few additional required pieces of information:
Redemption Channel: specify whether the promotion applies online, in store, or both.



Promotion URL: landing page with promotion info (NOTE: this is required for all LIA promotions, since Google cannot test the promotion details in an online checkout). These URLs can be the digital circular or a page onsite with all promotions aggregated.



Store Applicability: may be set to all_stores or to specific_stores. When this field is set to "specific_stores," the store_codes_inclusion or store_codes_exclusion must be included in the promotions feed. This enables merchants to advertise localized deals.

Check Google's Help Center for more information on setting up local promotions.
Google Shopping Local Inventory Ads
---