Detailed Change History Tracking
VersaFeed's new Change History feature allows users to quickly and easily search for changes made to an account: see which login made a change, when it was made, and exactly what was changed. This powerful feature allows users to efficiently investigate deviations in the feeds and effectively answer the questions of why and how:
Did the item count increase/decrease due to a change in the source date or because an exclusion rule was added?
Did someone modify a custom label assignment rule or are those items now missing?
When were those rules adjusted and does that align with a change in performance?
Quick View
Click the History button in the top right corner of the page to instantly see an overview of the changes that have been made to that page.


Full Change History
To access a searchable history of
all
account changes, click the Accounts tab, then "Change History: (account name)". Use the search filter to easily search for changes based on dates, users, feed area, or type of change. Search results can be downloaded in CVS or XLSX.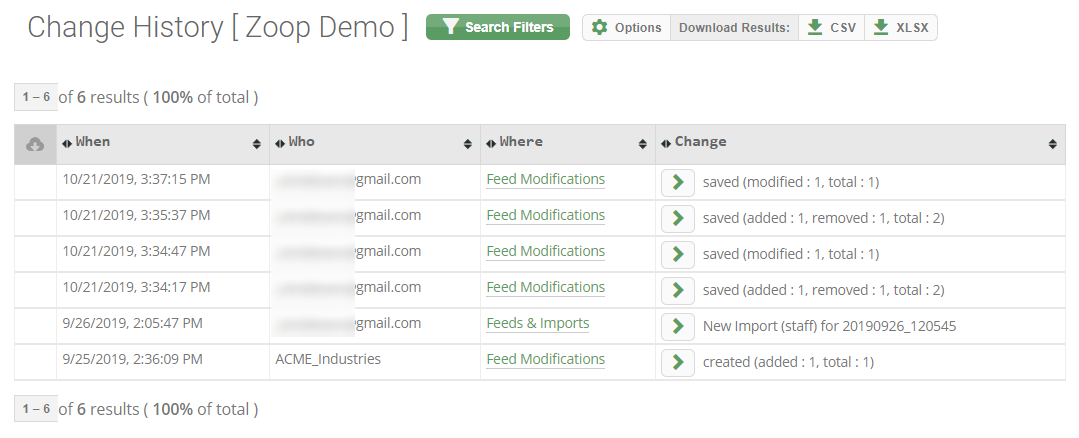 Change History is available for all VersaFeed users today.
---