Product & Feed Search: New Options Available
Product & Feed Search: New Options Available
VersaFeed's search interfaces have been significantly revamped with a host of new features and powerful tools, including:
Updated filters
Field mappings
Compare imports
Summary report
Compare-Summary report
Updated Filters
The search filters have been modernized with many new match types and input options. Unlimited filters and filter sub-groups can be added to make complex selections. Here's more info about the
New Search Filters
.

Field Mappings
The new search results' header includes a mapping of where the data is coming from. The bottom row contains the fields you are searching, while the top row specifies the data source of each field. This example is from a
Product Search (Processed)
where the top row is the source feed fields and the bottom row shows where it is mapped into VF's internal product fields.

Compare Imports
Use this feature to run a per field comparison of two different imports. The far left column of the results (Compare Differences) will show which fields have different values, and they link (auto scroll right) to each column to view the differences. For reference, the import timestamp is the moment VersaFeed begins to pull in a client's source data. The data is usually processed within minutes and new outgoing product feeds are uploaded.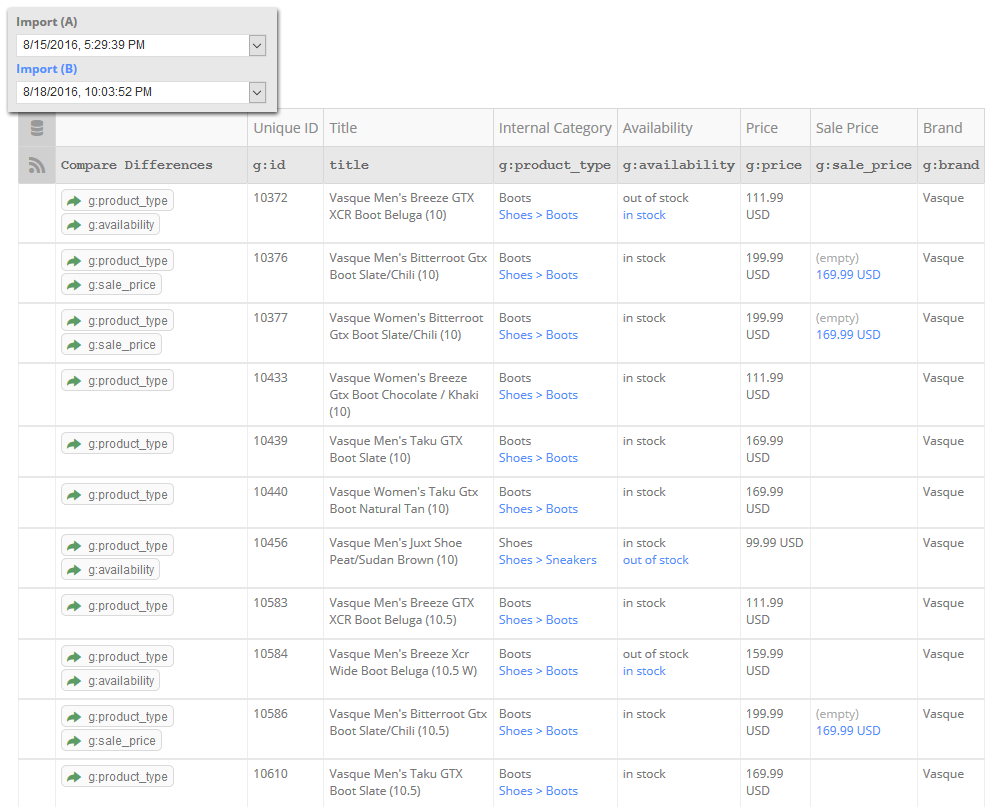 Summary Report
Similar to a Feed Summary, the Summary Report option will convert the results to frequency tables per selected Viewable Columns. For instance, you want to see all of the
product_types
that start with "Apparel".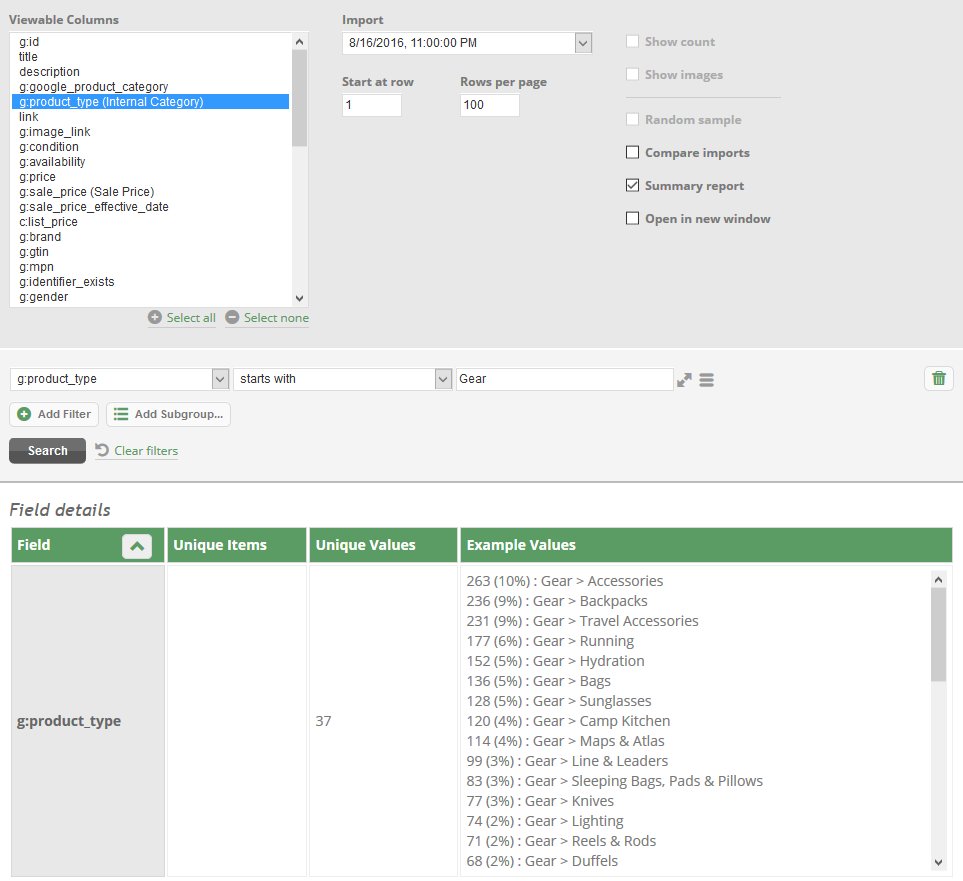 Compare-Summary
A hybrid of the
Compare imports
and
Summary report
. Compare frequency tables of select fields across two different imports. In the example below, we're specifically looking for changes to only two fields (product_type, availability) between 8/15/16 and 8/18/16, and the "Field details" table shows the before and after (blue text) values of each field. The product_type value Boots became Shoes > Boots and Shoes became Shoes > Sneakers.