Management Tools
A complete set of tools, designed for power users.

Import
Source product data

On Demand
Import and upload

Rule-based
Rule-based system

Categorization
Taxonomy per feed

Modifications
Edit feed fields

Exclusions
Remove from feeds

Reports
Feed item summary

AdWords
Custom label rules

Alerts
System notifications

Product Import
VersaFeed extracts product data from source feeds, databases, and ecommerce platforms.
We can even crawl websites for data with advanced spider technology.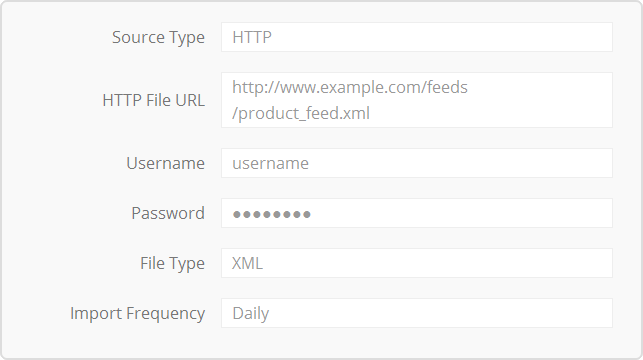 On Demand
Aside from the regularly schedule product imports, clients can run product data imports "on demand" and analyze recent feed modifications and other rules. Options include email notifications and auto uploads, however,
feed uploads can also be initiated at any time.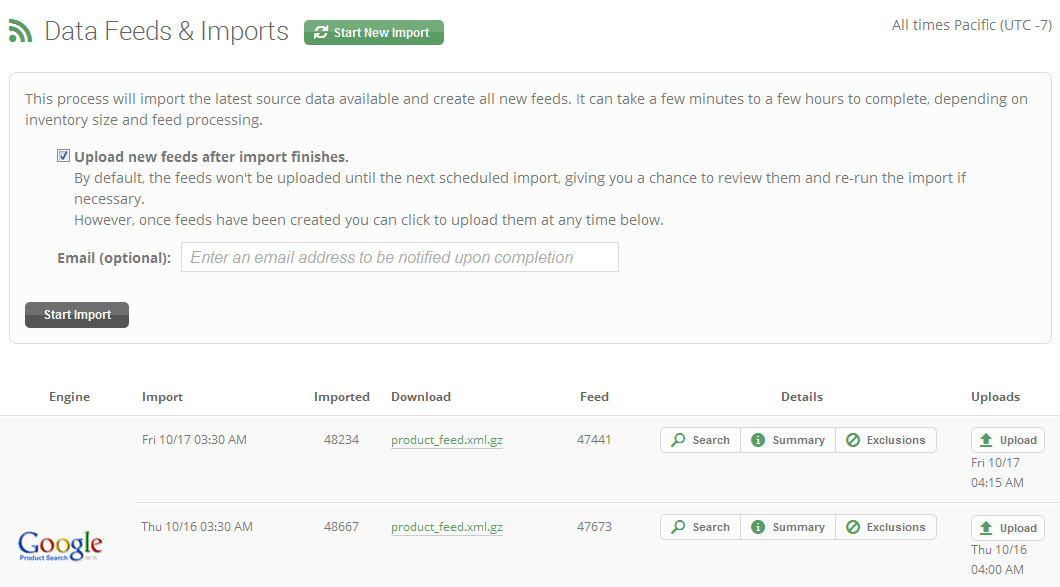 Field Mappings
See and control your field mappings from source fields to VF internal fields. Internal fields are then translated into feed fields inline with feed specifications. Helpful previews show the top 3 source values in each field.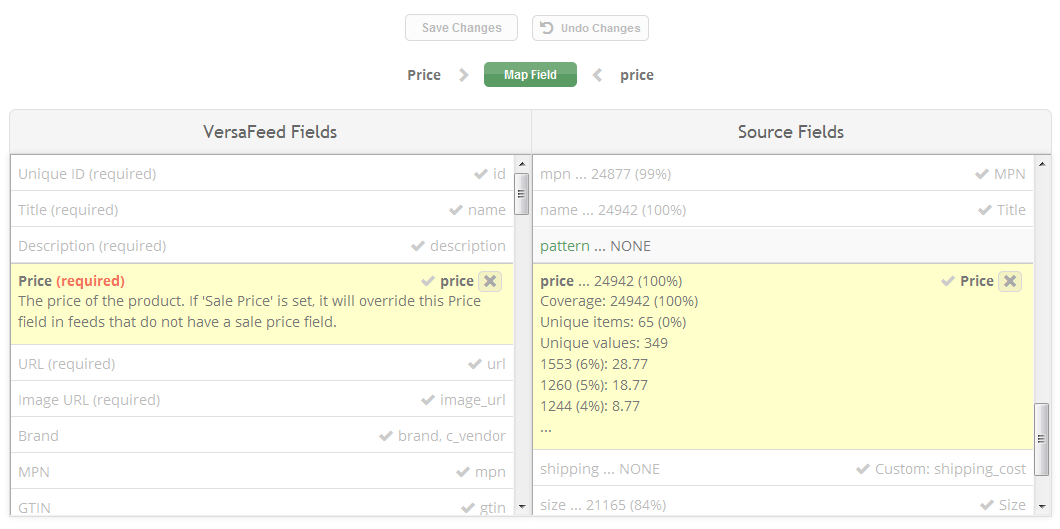 Rule-based System
Target products with extreme granularity and perform hi-tech operations on your data.
We provide every kind of selection technique imaginable for endless manipulation of your data.

If you can think of another way to segment your data, we'll add it!

Actions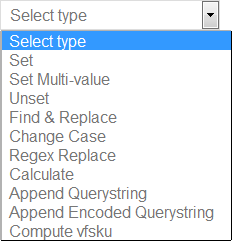 Match types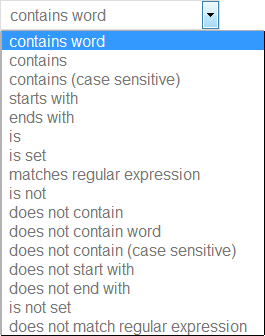 Fields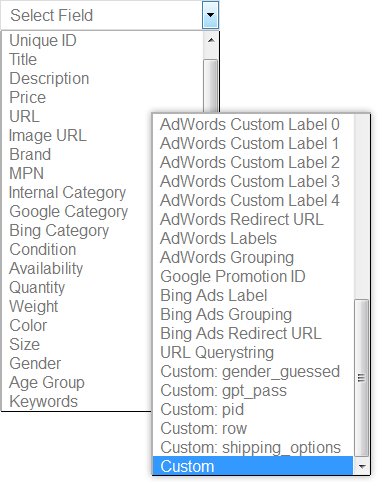 Feed Modifications
Probably the most sophisticated components of the VersaFeed system.
Choose one of two modification interfaces:
Select from above to see a sample of each feed modification interface.

Feed Exclusions
Remove products from feeds
Stay compliant by not allowing certain products per engine. Build "top seller" inclusion lists for ultra-targeted campaigns.
VersaFeed's rule-based system streamlines simple product selections while allowing for
extremely complex multi-rule compound selections.



Feed Search
Fully transparent feeds allow users to inspect various segments of any feed using flexible search filters.
View all fields or choose just the ones you need to see.
Download to CSV for further analysis.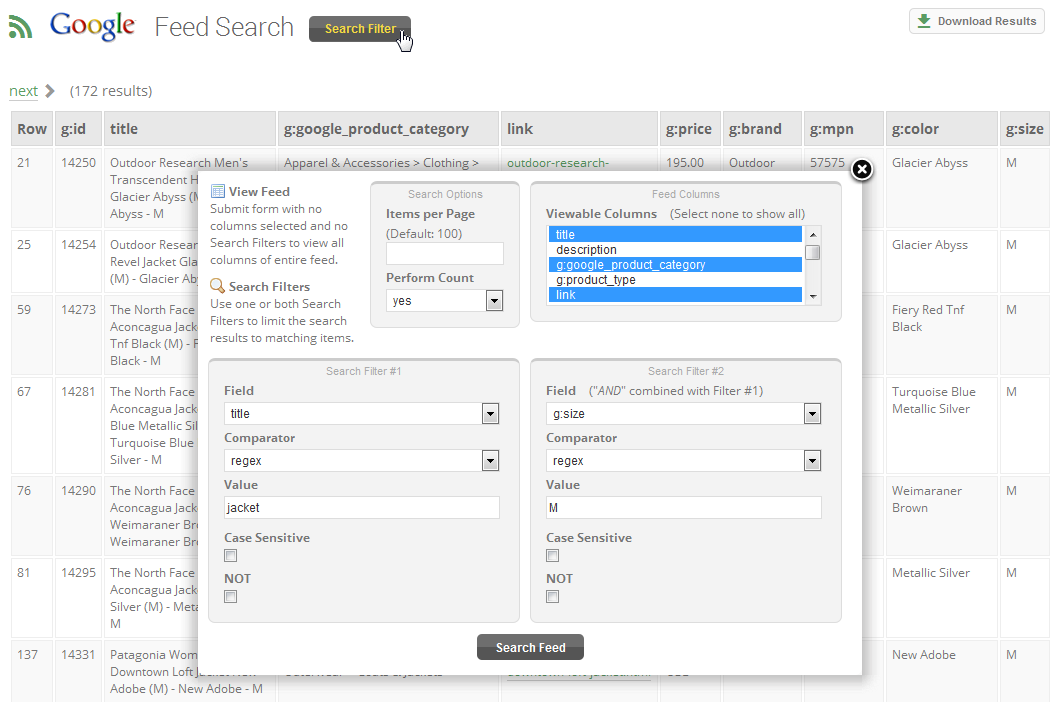 Feed Reports
Useful summaries of each feed help you analyze your data and monitor desired changes from other tools.
Find issues using feed reports inspect with feed searches correct with feed mods.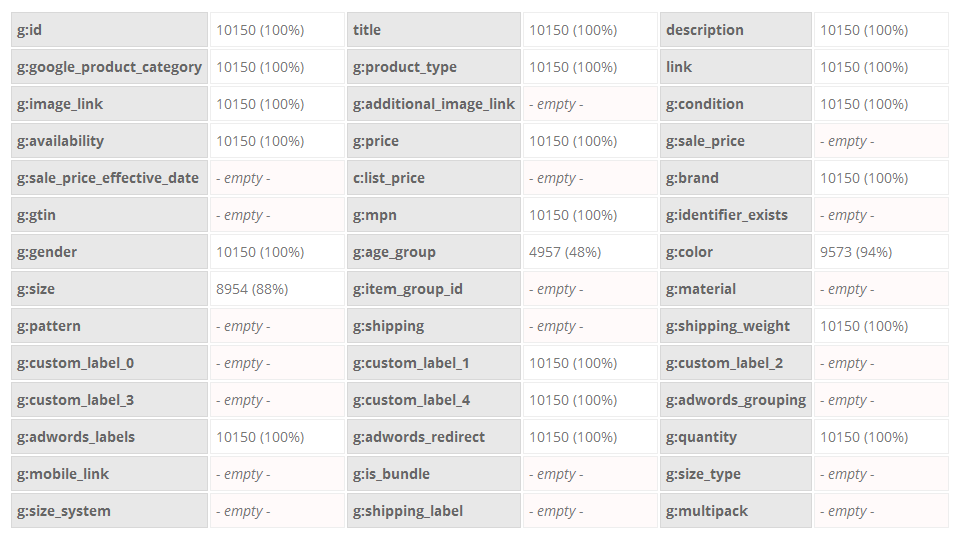 Timeline
Analyze changes to your data over time. Choose either raw source data or deliverable shopping feeds.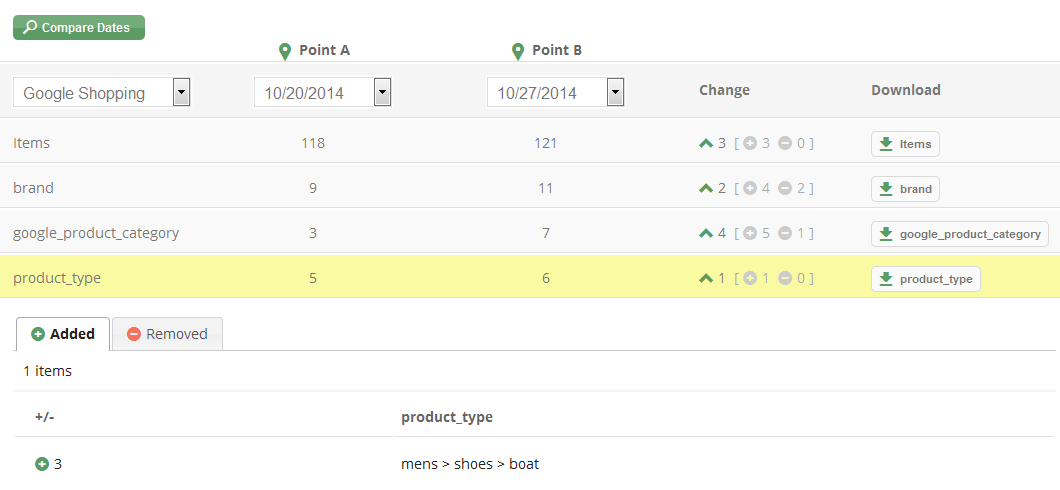 System Alerts
Receive timely notifications when critical issues arise.
VersaFeed can also spot trends with your data and alert you when there are significant changes.
Import failures, low product counts, and loss of verifications to name a few.