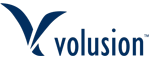 Since 1999, Volusion has streamlined and improved thousands of online businesses with its award winning e-commerce solution. Volusion offers everything needed to start or move an online store, including innovative e-commerce software, website design services, merchant accounts, SSLs, domain name registration and marketing services.

Volusion is the easiest way to open an online business. Customers will find your site in search engines, stay there, and return thanks to customizable website design and innovative selling tools. Daily operations are minimal with powerful management features. This all-in-one solution provides everything you need to succeed online.

Volusion knows that ecommerce is an ever-changing medium. Your online business needs the best solution to stay ahead of the curve. Come experience Volusion's ecommerce platform with innovative software features, flexible design capabilities and premium hosting. You'll also receive friendly 24x7x365 Out of This World™ support at no additional charge.

To learn how Volusion can help grow or advance your online business, visit www.Volusion.com and sign up for a Free 14 Day Trial or call 800-646-3517 today.

Visit Volusion.com